Lash Extensions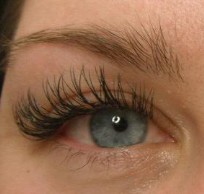 Not all lash extensions and stylists are created equal. Properly applied and maintained lash extensions will not damage your natural lashes.
Jane is a Certified Xtreme Lash® Lash Stylist. The health and safety of your eyes and lashes are forefront in her services.
Each set design is tailored to appear either very natural or for the more daring, a very glamourous look!
They are applied lash to lash, insuring that each lash maintains its natural placement in the lashline.
Appointments for new sets may run in excess of 2 hours and are secured with a credit card. A 48 hour prior courtesy notification of cancellation necessary.
New Sets:
Classic Lashes - up to 70 lashes per eye
$400
Glamour Lashes - up to 100 lashes per eye
$475
Diva Lashes - 100+ lashes per eye
$550
Customized Sets - The Xtreme in Unique Color Art and Design
Starting at $600 for full set
Additional Services:
Maintenance:
60 Minute Fill
$75
75 Minute Fill
$90
90 Minute Fill
$100
Eyelighting - Includes consultation, design and up to 2 design application appointments
1-2 Color Addition - Full Set
$25
1-2 Color Fill
$25
3-4 Color Addition - Full Set
$50
3-4 Color Fill
$50
Gentle Lash Extension Removal
$70